HP Photosmart 5520 inkt cartridge
Goedkoopprinten: hét adres voor jouw cartridges. Wij bieden printerinkt aan speciaal voor jouw printer. Dit hebben we in originele merken én in ons huismerk, zoals bij HP 5520 inkt. Wil je meer informatie over de voordelen van ons huismerk? Lees dan verder.
Hieronder vindt u het overzicht van alle HP Photosmart 5520 inkt cartridges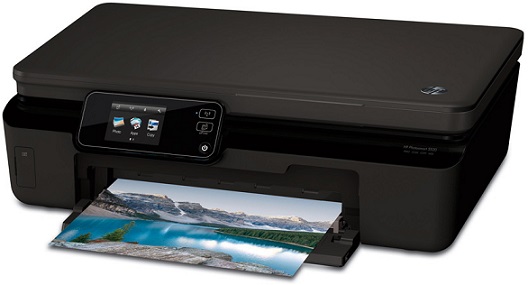 Huismerk HP Photosmart 5520 cartridges
Bij Goedkoopprinten zijn we 24/7 telefonisch bereikbaar voor alle vragen over inktpatronen voor HP 5520 inkt. Heb je bijvoorbeeld vragen over inktpatronen voor HP 5520 van ons huismerk? Dan helpen wij je graag verder. Wat we al kunnen vertellen is dat ons huismerk voordeliger is dan het originele merk van HP en dat deze cartridges meer inkt bevatten. Overigens zijn onze huismerk cartridges speciaal gemaakt voor jouw HP printer en krijg je levenslang garantie hierop.
Inktpatronen voor HP 5520 zwart of multipack?
Ga je vooral tekst printen of ook afbeeldingen? Dat is de keuze die je moet maken bij het bestellen van de HP Photosmart 5520 cartridges. Denk bijvoorbeeld HP364XL zwart of anders de HP364XL multipack. Laat je voorkeuren weten en wij houden er rekening mee.
HP Photosmart printer
De printer die past bij de HP Photosmart 5520 cartridges, is de HP Photosmart 5520 all-in-one printer. Dit is een printer die kan printen, scannen en kopiëren. Dankzij de WiFi-ondersteuning is het mogelijk om draadloos afdrukken te maken. Ook handig: de printer drukt dubbelzijdig af.
Goed om te weten over Goedkoopprinten
Bij Goedkoopprinten vinden wij service belangrijk. Kies je voor Goedkoopprinten, dan kies je voor het volgende:
24/7 telefonisch bereikbaar.
Levenslang garantie op ons huismerk.
Gratis verzending vanaf €50 bij besteding van ons huismerk.
Levering in Nederland én in België.
Niet tevreden? Dan krijg je je geld terug.
Heb je nog vragen over HP Photosmart 5520 inkt? Stel ze gerust, want wij helpen je graag verder.