HP Deskjet 2710 inkt cartridge
Zijn je cartridges op? Dan ben je bij Goedkoopprinten aan het juiste adres. Voor elke HP Deskjet 2710 inktpatronen kun je hier terecht.
Hieronder vindt u het overzicht van alle HP Deskjet 2710 en 2710e inkt cartridges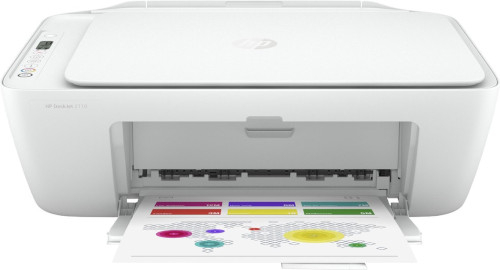 HP Deskjet 2710 cartridge huismerk
Wil je voordelige HP Deskjet 2710 inkt aanschaffen? Probeer dan onze huismerkproducten. Dit zijn cartridges die goedkoper zijn dan het originele merk van HP én bevatten meer inkt. Dat lees je goed: dubbelvoordelig dus. Je hoeft je geen zorgen te maken over de printer, want de HP 2710 inktpatronen van ons huismerk passen perfect in je HP printer. Ook handig om te weten: je krijgt levenslang garantie op het huismerk van Goedkoopprinten.
HP 305XL huismerk
Wij bieden verschillende pakketten aan. Naast de HP Deskjet 2710 cartridge, hebben wij ook HP 305XL zwart of HP 305XL multipack van ons huismerk in ons assortiment. Je kiest de kleur zwart of een combinatie van zwart met kleuren. Allebei beschikbaar in onze huismerk voordeelverpakkingen.
Inkt voor HP 2710 printer
HP 2710 inktpatronen stop je in de HP 2710 printer. Dit is een all-in-one printer, waarmee je naast printen ook scant en kopieert. Deze printer biedt de mogelijkheid om draadloos documenten af te drukken. Dit stijlvolle formaat printer past in elk interieur, dus ook bij jou in huis.
Voordelen Goedkoopprinten
Bestel je HP Deskjet 2710 cartridge bij Goedkoopprinten, dan kies je voor het volgende:
Lage verzendkosten
Gratis verzending vanaf €50 bij bestelling van ons huismerk.
Levenslang garantie op ons huismerk.
Niet tevreden? Dan krijg je je geld terug.
Snelle levering in Nederland en België.
24/7 telefonisch bereikbaar voor vragen.
Kortom: Goedkoopprinten biedt voordelen als je HP 2710 inktpatronen zoekt. Voor vragen over cartridges of over onze service, kun je altijd vrijblijvend contact opnemen met ons. We zijn 24/7 telefonisch bereikbaar.